Faster Innovation enabled by new market insights to identify your best opportunities
Cambium provides market-proven research and analysis to accelerate the commercial adoption of your innovation. We help innovative business like yours to identify commercial opportunities and bring their ideas to market faster and more cost-effectively. We use proprietary focused market research methods to accurately quantify market opportunities, identify potential partners and sales channels.  Unlike other market research companies, we focus our support on the early stages of markets that provides valuable commercial insight, just when you need it most.
Our approach provides you with compelling 'proof of market' data so you can more effectively engage with investors, partners and early adopters. Our Sustainable Smart Innovation focus means we have particular expertise of the new markets for data-centric computing technologies as well as the innovation opportunities relating to meeting pressing global challenges on businesses.
Our market research engagements are customised to the need of each client and draw upon our component services, including:
Market sizing and growth assessments
Identification and prioritisation of target audience, clients and prospects
Competitor analysis
Trend analysis
With services to suit all types of organisations, from SMEs to global corporations to private and public sector organisations, our support gives you the evidence you need to better understand your marketplace and the confidence to fully realise the opportunities of your innovation.
Learn more about how our market research services can help identify the best opportunities for your innovation by contacting us for an exploratory discussion on (0) 8456 383 280 or email info@cambiumllp.com.

Market Research: What our clients say: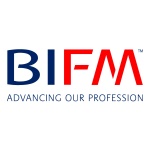 "As the largest industry body for facilities managers with over 18,000 members we wanted to refresh our research approach for our annual survey of the state of Sustainability innovation within the FM industry. The Cambium team and their research knowledge was key in developing this approach that not only generated new insights, but also increased the survey response rate by 20%. Cambium also provided detailed analysis of the results that helped us to draw out the critical themes of interest to members. They are clearly passionate about helping their clients and contributed above and beyond our original ask of them."
Peter Brogan,  Research and Information Manager,  British Institute of Facilities Managers (BiFM)