Safe Passage along the fast path to net zero opportunity and environmental impact
For innovative organisations on their journey to net zero emissions by 2050 or sooner, Cambium are an experienced guide.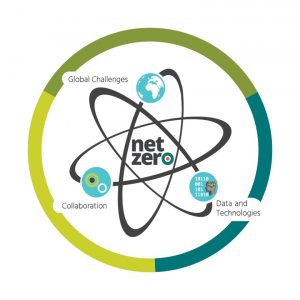 As Sustainable Smart Innovation experts we have been working on innovative responses to sustainability driven challenges, such as climate change, for over a decade.   In this time, we have worked with many organisations in both the private and public sectors.
Our extensive knowledge and track record covers a range of relevant topics of value to any organisation seeking to maximise their economic and environemental impact in the UK's transition to a net zero economy.  Our expertise covers:
the impact of government policy, particularly in relation to emissions reduction

insight into business markets and customer sentiment

understanding of how businesses make decisions on adoption of innovation

how advanced digital technologies, e.g. AI are enabling better answers to complex business problems
Our team has first-hand experience of how and where businesses and research organisations are successfully applying their resources to address the market opportunities and risks associated with net zero and the move to a lower carbon economy.  Our services have been successfully applied in areas ranging from engineering to chemistry and in sectors such as agriculture, consumer goods, energy, life sciences, manufacturing and water.
From this knowledge base, we have developed a unique mix of experience and range a tools that provide early advantage for our clients.  It is this perspective that provides our customers with early identification of priority opportunities, while mitigating the potential risks their net zero journey.
Cambium's net zero services help guide your rapid progress to maximum net zero impact and opportunity
Get in touch for exploratory discussion about the impact of net zero on your business




Cambium can accelerate your organisation's net zero readiness
To learn more email us a note at :

info@cambiumlp.com



or

call 0845 638 3280 for an exploratory discussion