Improve sales and marketing productivity
for the green economy
Take advantage of new opportunities in the growing green economy
More and more organisations in the private and public sector are under pressure to improve both their environmental performance and positive social impact.
For innovative suppliers that can help them achieve these improvements there are big opportunities available
Cambium help your sales and marketing teams make the most of the new opportunities in this "green economy"
How can your sales and marketing teams make the most of these new opportunities?
Cambium helps your organisation to uncover new opportunities. We help you to engage effectively with businesses or organisations interested in ideas to achieve net zero and adopt sustainability best practices.
We achieve this by quickly connecting your sales and marketing teams with your best markets and audiences, saving you valuable time and improving returns on sales and marketing investment.
With our support your client-facing teams can acquire a real advantage that enables over achievement of revenue or market share goals in the growing green economy.
Here are some of the support services we offer:
Find your best opportunities & markets
Cambium helps you reach your best markets and audiences faster.
We have deep knowledge and experience of net zero and sustainable innovation markets.
Use our support to discover accessible opportunities or uncover new markets with unmet needs.
Our high quality research team has a proven record in
Comparing market size and growth rates.
Prioritisation of target audiences, organisations and sectors.
Competitor analysis.
Get in touch to explore how we can help you find your best opportunities in the green economy.
Develop a differentiated value proposition
Cambium's practical, sustainable innovation knowledge and experience will accelerate your success in the green economy.
We can help you to:
Improve your marketing message to align with green economy markets set for strategic growth.
Get a well informed independent appraisal of the competitive risks to your current or planned marketing
Develop compelling, differentiated propositions and go-to-market plans with our proven methods and frameworks.
Get in touch to discuss how we help you stand out in the green economy.
Sustainability focused sales & marketing training
Designed for those interested in improving their sales and marketing for the green economy.  This practical course enables you to:
quickly acquire the knowledge to make sense of new business and market opportunities emerging in the green economy.
discover the new decision makers and new buying criteria and preferences in these businesses.
increase your productivity by developing the vocabulary and confidence to have new, credible conversations with these clients / prospects.
Set up a chat to learn how we improve the effectiveness of your sales and marketing for the green economy.
Engage with your biggest clients on sustainability
Your large clients have public commitments to net zero or sustainability. These are vital to their resilience, profitability and reputation.
Under pressure from governments, customers, employees and investors, C-suite executives are looking to suppliers to help them meet these rising expectations.
We can help your key account teams stay ahead of their competition.  Using your client's goals, we enable early interception of sustainability opportunities to add new value to your key clients.
This support helps your teams build new executive relationships, grow average deal sizes & strengthens your competitive position in your biggest clients.
Let's discuss how we can help you?
Find out how this climate-tech start-up
grew its revenues & valuation with
an improved net zero proposition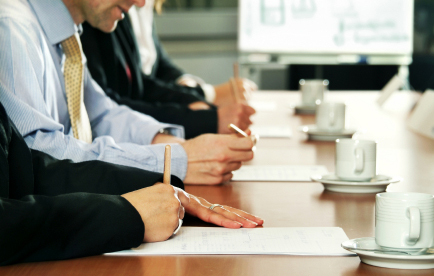 Sustainability can help you build even better client relationships, even with your biggest customers.
Discover actions you can take today
in this free guide.
Get in touch to discuss how to improve your sales & marketing for the green economy