TRANSLATE YOUR RESEARCH OR IDEAS INTO HIGH IMPACT APPLICATIONS

Demonstrating the value and impact of research is increasingly vital to both securing funding and building reputational value.   Business, government and wider societal stakeholders are all interested in applied research that addresses our biggest global challenges.  For those innovators capable of translating their ideas into high impact applications the rewards are significant.  InCEPT™ offers a smarter way to accelerate research translation through multi and inter disciplinary collaboration.
InCEPT™ SOLVE

S

REAL-WORLD CHALLENGES THROUGH COLLABORATIVE INNOVATION
Discover below how collaborative research using InCEPT™ :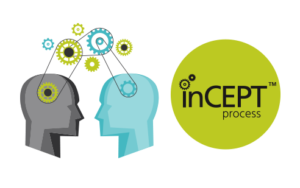 InCEPT™ ACCELERATES TRANSLATION OF RESEARCH INTO VALUABLE APPLICATIONS
In translating research and ideas into valuable applications  the InCEPT™ process also improves the identification and quantification of the impact of your research programmes on economic and societal challenges.
InCEPT™ delivers this value through a novel form of collaboration and co-innovation between researchers and potential partners ("challenge owners"), such as industrial or overseas development partners.  On a one-to many basis InCEPT™ creates effective multi-disciplinary collaborations between research, industry and wider stakeholders.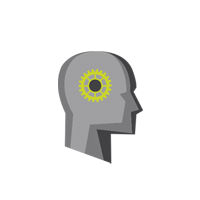 Leading Edge Research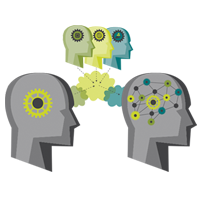 Translation Through Collaboration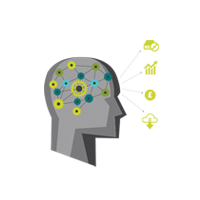 High Impact Applications
GLOBAL CHALLENGES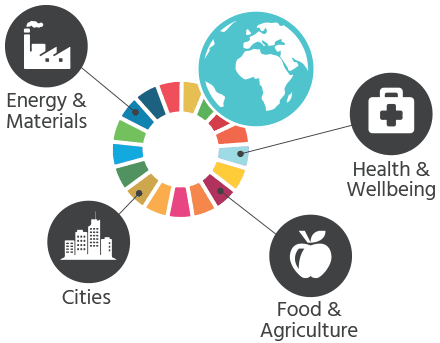 INDUSTRIAL STRATEGY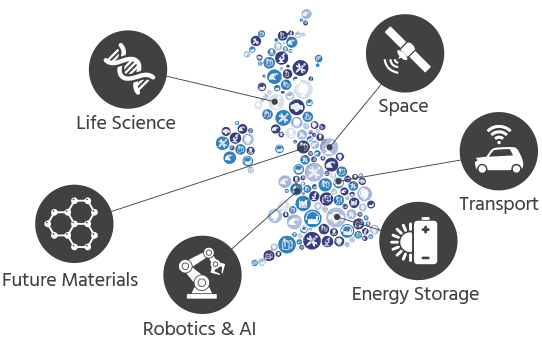 Meeting new pressures on researchers
For researchers aligning with new policy goals  can be daunting, counter-cultural and an unwelcome distraction.   To secure funding it's clear that researchers need to:
develop a comprehensive understanding and compelling evidence of how their research positively impacts business and wider society.
be abreast of the innovation challenges, such as those arising from the UK Industrial Strategy or UN Sustainable Development Goals (SDGs).
deepen their understanding of challenges by engaging with business and other stakeholders to discover how their research can deliver impact.
find and collaborate with the businesses, (both large blue chips and SMEs), that can benefit from the impact of their research.
clearly articulate the value and impact that their research can contribute to meeting these challenges.
construct multi-disciplinary teams in collaboration with industry to translate their research ideas into novel applied innovations that address the identified challenges.
InCEPT™ helps researchers overcome these obstacles, by validating
the value of their research with "challenge owners"  from any sector
HOW InCEPT™ ENABLES MORE EFFECTIVE COLLABORATIONS BETWEEN RESEARCHERS AND INDUSTRY'


InCEPT™ enables researchers to scale their reach and connect with multiple industry collaborators within a single engagement programme, by delivering:

A collaborative environment that supports open and effective engagement between multi-disciplinary participants
Greater synergies by combining a broader range of subject matter expertise and industry perspectives on the challenge areas
Earlier and stronger connections between science capabilities and end-user value and impact, a vital step to commercialising IP from any research.
Enhanced reputation and standing of their academic institution, by demonstrating both the industrial value and wider impacts.
The result is that the application of InCEPT™ builds more effective collaborations that enable smarter innovation faster by delivering valuable outputs quickly.


 Discover how INCEPT™ has enabled a leading UK research institution to translate its research into Innovations that meet real-world Industrial challenges.
To receive the information you are interested in by return, please just provide a valid email address below
Thanks for your interest
The Cambium team