Sustainable innovation: How to capitalise on big new markets?
Posted on July 17, 2014 by Tony O'Donnell
B2B sales & marketing professionals face a vital choice when seeking new clients interested in sustainable innovation
This blog explains why sustainable innovation is a vital issue for business. It examines the evidence for action and then presents you with a clear choice for what you can do about it
.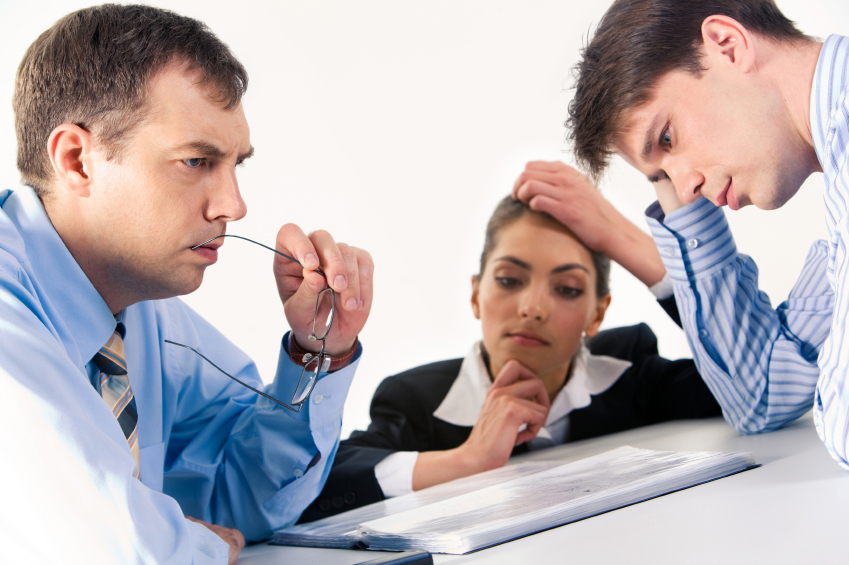 Many business people regard public commitments by their clients and prospects to become more sustainable or responsible with skepticism and as evidence of "lip service" rather than an indication of real strategic intent to invest and take action.  In today's ultra-competitive markets with 24 x 7 scrutiny from social media, such beliefs are misplaced.  Companies are taking their sustainability commitments very seriously.  These actions are backed up by significant investments in programmes, products and external services to ensure that these goals are achieved.  The clues are out there:
Success

stories

are becoming more visible
The growing importance and investment in Sustainability is becoming more and more visible as organisations invest and take action.  Companies that have already begun to invest are now publicly sharing the returns that they achieving on their investments to demonstrate this progress to their key external stakeholders.  Examples of this public progress can be seen in many industry sectors.  They are motivated to take action, because sustainable business is more profitable business.
Companies are responding to investor pressures
The materiality of sustainability and valuing environmental, social and governance factors by mainstream investors are increasingly becoming key leverage points and are driving companies to act.  A recent survey of 1000 CEOs of global organisations by the United Nations Global Compact (UNGC) recorded that Sustainability will be important the future success of their business.  For these executives sustainability is about:
maintaining growth in shareholder value
ensuring their long term profitability
recruiting and retaining key talent
retaining investor confidence in their business
responding to the rapidly changing demands of their customers
protecting their brands and reputation
accessing new markets and developing profitable new revenues
As more companies take action, so the pressure on sustainability laggards is set to increase. It is only a matter of time before your most important clients or prospects start to take action.
The choice for sales and marketing leaders looking for new opportunities
This trend poses some very important questions.  How ready are you to respond to these new needs and requirements of your clients?  Do you want to be reactive or  proactive?
A Reactive Approach – Save time and react only when asked
A reactive approach has the advantage of meaning no short term action needs to be taken to understand more about sustainable business motives until pushed to do so by a client requirement.  This is attractive as it saves precious time and means effort can be expended in other areas in the short-term.  Action is then only needed once a client's requests information about your organisation's sustainability credentials either in a tender document or as part of a strategic supplier review.
The downside to this approach is that these requests have to be responded to in a short space of time only offering limited time for the production of an effective response.  If this happens late in a sales cycle then all of the time and effort invested in getting short listed can be undone. What's worse it potentially hands the initiative to any competitor that has been proactive in promoting their sustainability credentials or has taken more note of the client's sustainability goals.  If the request is as part of a more strategic review of a suppliers credentials or of their ability to add value to the client in the medium term, it can be too late to re-brand your company and yourself as being interested in this agenda.
Given the short term quarterly pressures that business developers are under this approach is understandable.  However, it's an agenda that can no longer be ignored without risk.  These risks are set to grow by the day as this agenda will not go away due to the major global pressures that are driving it and the growth in interest amongst organisations and companies beginning to take action.
Be Proactive – Invest early and obtain a competitive edge
An alternative to finding yourself between a sustainable rock and a hard place is to be more proactive in responding to this market change.  Whilst this means investing time and effort now, the return on investment can be much greater and last for longer than perhaps perceived by many sales and marketing personnel.
The starting point is to find out what your clients or prospect's sustainability goals are focused upon.  The good news is that they are publicly available with details of their priority programmes.  A detailed analysis of these documents will reveal more about the areas of real challenge to the business and help the proactive sales person to form a point of view of how their company can help.  The other benefit is that given the high priority attached to achievement of these goals, ownership of their achievement resides with senior executives offering a great chance to extend and expand relationships and to reposition your company in new more powerful ways.
Because Sustainability is a relatively new field, it's an area where personal investment in understanding its principles can enable sellers to be more credible and add more value to their clients.  As noted above the importance of Sustainability is set to grow even more over time as companies seek to respond to important the new global economic, environmental and societal pressures.  Business developers who makes this personal investment early can participate in this new market opportunity earlier and grab a personal sustainable competitive advantage over their competition.
So what choice are you going to make? – Are you going to be reactive or proactive?
What ever your choice we suggest that its important to track this opportunity.  Cambium is making this task easier for you by offering a weekly news snapshot service on advances in smarter sustainable innovation (see right sidebar).  It's free and it might just help you save valuable sales effort and judge when the time is right for you to start your own personal journey to take advantage of the trend.
To learn more about how Cambium helps business devlopment teams make the most of this opportunity, check out our services here or contact us for an exploratory discussion.