Veteran environmental campaigner makes clear it is time for action on climate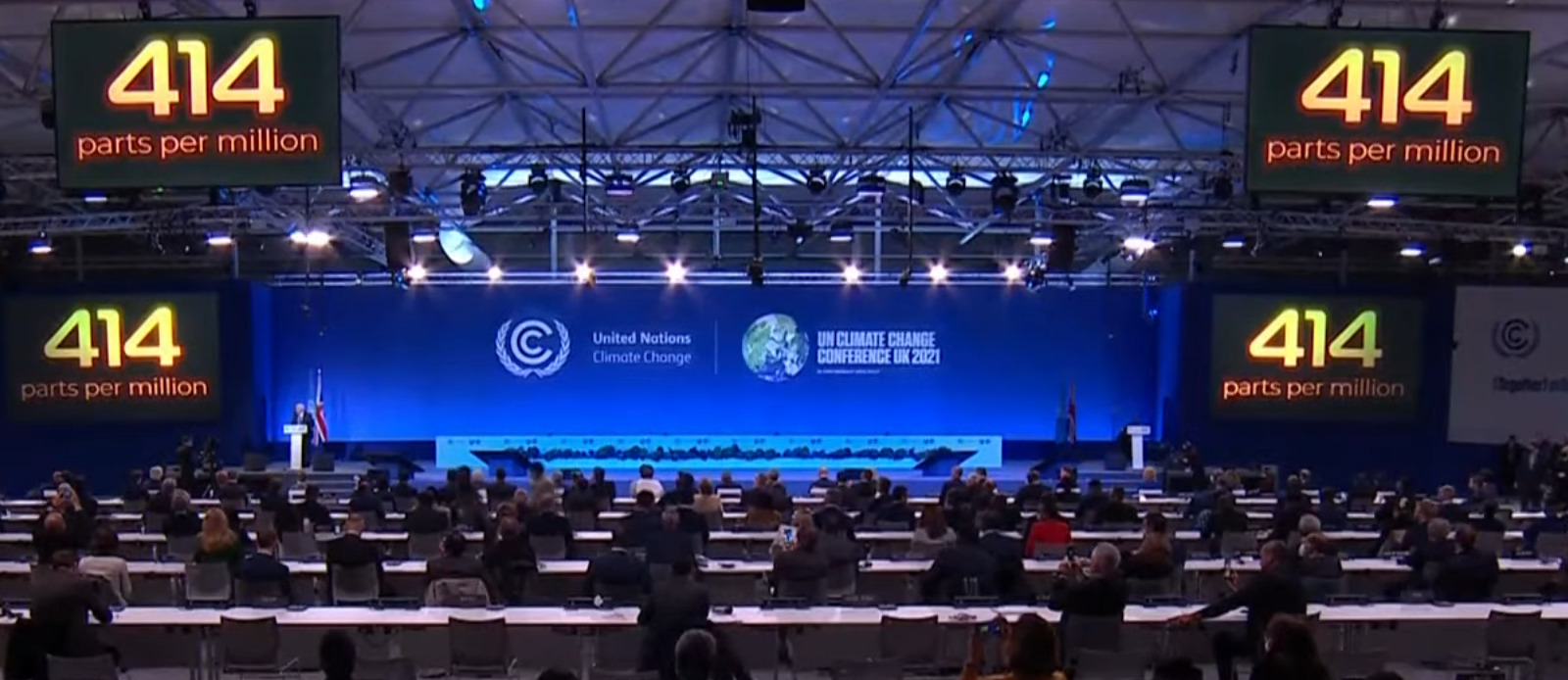 World Leaders dominated the first full day of #COP26, with speeches from Boris Johnson, Joe Biden, Emmanuel Macron, Justin Trudeau and Prince Charles.  Despite the presence of the great and the good, one voice demonstrated the credibility of a lifetime devoted to articulating the value of our natural world.  
Sir David Attenborough, in his role of COP26 People's Advocate, made a clear compelling case for climate action.  In a wide ranging speech supported by compelling graphics, and video testimonials from around the world, the 95 year old activist and broadcaster gave a very powerful speech.
Because of rising carbon dioxide levels in the Earth atmosphere, currently at 414 parts per million, he reminded the audience that "the stability we all depend on is breaking".  Citing humans as being the "greatest problem solvers that have ever existed upon Earth", he called for a collective effort to address climate change.  He concluded that "a new Industrial Revolution powered by millions of sustainable innovations is essential and is indeed already beginning."
Sir David's full speech (8 mins) can be watched below