Sustainable ways to find new markets for data driven innovation
Posted on July 03, 2017 by Cambium Insights
Business for Good: How to find new markets for big data and cognitive technologies through their growing use to solve the big Global Challenges facing humanity

 
To find new markets for data driven innovation we suggest a fresh look at the massive markets that are being created by organisations interested in solving the major Global Challenges facing us all.
Driven by megatrends, such as population growth (9bn people by 2050), associated resource scarcity or increasing global health risks, these challenges are providing a powerful catalyst for data driven innovation.  Together with the exponential growth in data and compute power, innovators who can leverage this technology have never been better placed to address the resulting new market opportunities.
This includes demand for new innovative solutions to address problems that affect all aspects of society such as:
Economic: Provision of decent work and economic growth supported by new Infrastructure –sustainable cities, housing and transport.
Environment: Ensuring sustainable supplies of clean energy, food and water, whilst maintaining biodiversity in the face of a changing climate.
Social: Meeting rising aspirations for good education, healthcare, justice and peaceful lives for all genders of people everywhere.
These challenges are also of great interest and growing importance to businesses.  These organisations recognise that the business landscape confronts an unprecedented, accelerating and complex mix of risks and opportunities.  New disruptors emerge very quickly, be it new technologies or a sudden unexpected shortage of natural resources.  Meanwhile, consumers and investors are better informed than ever before and they have elevated expectations that businesses will act responsibly and reduce their negative impacts on the planet.
Big smart innovation opportunities everywhere
To find new markets associated with meeting the Global Challenges consider the interest being shown by both Governments and businesses.  They are both interested in how they can develop smarter innovative responses to these challenges.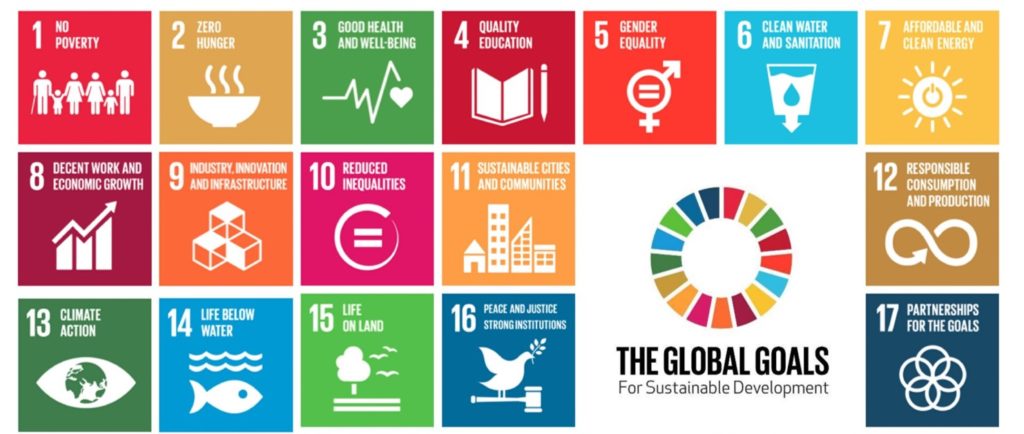 In 2015 193 Governments came together under the auspices of the United Nations to agree and endorse 17 United Nations Sustainable Development Goals (SDGs)[1].  It has been estimated[2] that up to $12 trillion of new market opportunities.   can be created by meeting these goals in just four economic systems, specifically
Cities and infrastructure
Energy and materials
Food and agriculture
Health and well-being
It is a broad recognition of these pressures that have seen the UN SDGs be endorsed by the United Nations Global Compact.  This initiative encourages businesses worldwide to adopt sustainable and socially responsible policies, and to report on their implementation.  So far there are 9,000 business that participate in the programme and not just multinational enterprises (MNEs), but also small and medium sized enterprises (SMEs).
Adopting a proactive approach to sustainable innovation can help businesses to positively impact their profitability in two ways. Firstly, by growing top line revenues through participation in the new growing sustainable innovation markets and secondly by improving operating margins through optimisation of costs, improving skills acquisition retention and improving pricing power through greater brand value. 

Enabling sustainable smart  innovation – the role of data and technology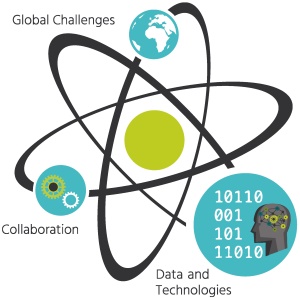 The underlying drivers, causes and effects of the global challenges are very broad and diverse.  They are systemic in nature, highly complex with many interdependencies.  As a result, there is a need to acquire a baseline of information and insight to establish the basis for the new business models and ways of working that will meet the different sustainable development goals.
The good news is that recent advances in IT are enabling potentially "game changing" with the potential to create innovative sustainable solutions to these problems.  In future, the development of new innovative products and services that address these complex global challenges are unlikely to be successful without the use of these advanced data centric technologies.
To find new markets for these technologies consider how they can play a role in:
Acquiring data live constantly from a huge range of sources using the "Internet of Things" faster than any manual approach can achieve.
Feeding "Big Data" systems where vast data quantities can be turned into meaningful information by finding patterns using "analytics" and new solutions proposed.
Modelling proposed solutions using "High Performance Computing" to show the best outcomes.
Enhancing communication and insight using "Visualisation" to enable the best choices to be made.
Smart innovative organisations can make the best of opportunities by exploiting a mixture or all of these techniques to become more efficient, effective, faster to market and more profitable and sustainable.
New forms of collaboration are vital to successful sustainable smart innovation
To find new markets for sustainable smart innovations it's important to remember that it is not just about data and advanced technology.  People are vital too.  Many stakeholders are interested in creating a smarter sustainable future.  These include academic researchers with new scientific insights, SMEs with new innovative ideas, as well as blue chip MNE's looking to build new markets to underpin their future success.

The complexity of the global challenges means that means that sustainable smart innovation to deliver better, more sustainable products and services demands a collaborative approach.  As in nature, where ecosystem strength is linked closely to the breadth of biodiversity, successful smarter innovation collaborations also find strength in their diversity of skills, experience and perspective.  Successful collaborations may include expertise from multiple disciplines e.g. science, engineering as well as creative arts such as design, equally they may involve participants from a range of organisations from both the public and private sectors.
Unlike traditional approaches that rely on 'organised serendipity', smart Innovation collaborations do not leave vital interactions and connections to chance.  Instead they adopt a more predictable, structured, challenge led approach, designed to improve chances of innovation success.  Collaborations delivered in this way offer a more effective way to translate innovative ideas into useful real-world applications with positive impact on global challenges much more quickly.  The real power of Smarter innovation is to harnessing motivated multi-disciplinary teams, equipped with the latest data insight produced by advanced high-performance computing technologies, to enable innovative solutions to the global challenges.
Solutions built in this way both maximise the economic value of the innovation in major new growth markets, whilst also making an important contribution to the creation of a sustainable smart future for us all.
[1] UN Sustainable Development Goals (SDGs)