DEVELOP YOUR NET ZERO PROPOSITiON
DEVELOP your net zero proposition and unique value to the net zero economy

For many of your organisations, understanding how to respond to the threat of a changing climate is a complex, multi-faceted problem.  Deciding how an innovation or service can support the net zero shift is not easy.  The challenge is how to create an offer that supports the move to net zero journey in a way that is clear, credible and differentiated.
Creating this clear net zero value proposition for your business can be especially difficult,  if your core expertise lies elsewhere or you do not yet have internal clarity on the best opportunities for your organisation to maximise its net zero impact.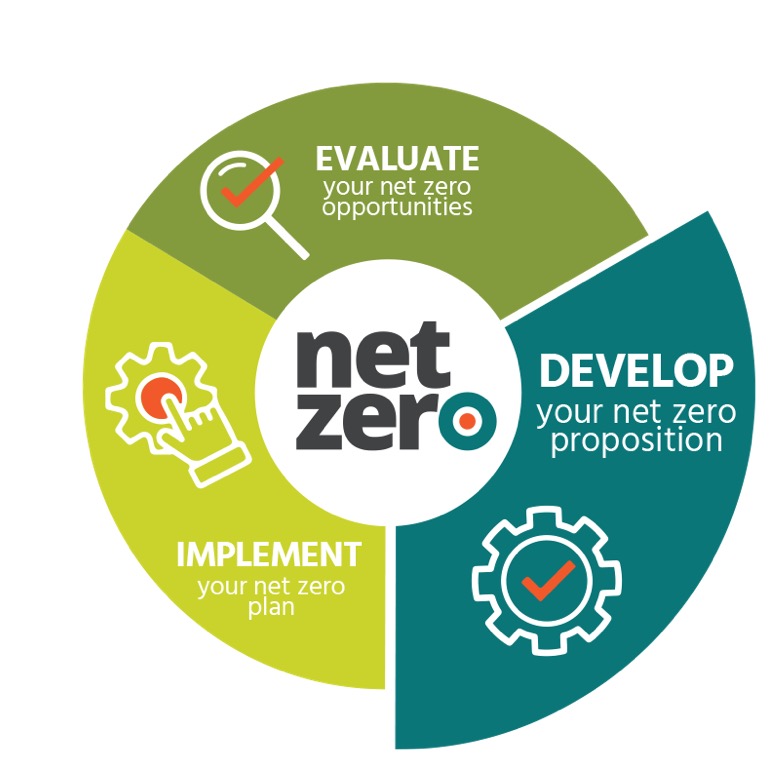 We help you DEVELOP, validate and communicate the differentiated benefits that your organisation can uniquely offer to the net zero economy.
Our DEVELOP services accelerate the creation of a credible, differentiated net zero value proposition.  These services include:

net zero Focus Groups

Facilitated net zero focus groups with your early target prospects or customers. These events provide new insight on their priority net zero challenges and useful feedback on the relevance and strength of any "draft" net zero offerings.

net zero Proposition Development

Accelerated proposition development that combines early customer feedback, market research and internal expertise to create a compelling offer that has the buy in and commitment of key stakeholders across the organisation.

net zero Content Creation
Expertise to create and craft compelling, credible net zero content that raises awareness of your net zero offer with key target audiences in your prospects and clients.
Our DEVELOP Services in Action



Our DEVELOP services are based on a solid track record of success.  Previous engagements have included:
net zero Focus Groups


Designed, facilitated and documented the results of a focus group on behalf of a UK research institution.  
The focus group involved innovation executives from  businesses operating in the same industrial sector.  The audience was identified and invited jointly by Cambium acting in collaboration with our client.
The workshop help build new relationships for our client and produced clear feedback from leaders in the industry sector on their priority net zero challenges and identified new opportunities where our client could add value to the industry's innovation agenda.
net zero proposition development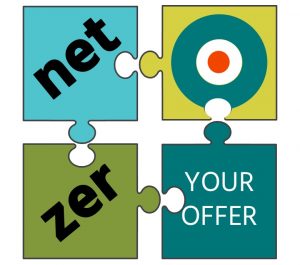 net zero
A major IT business needed accelerated proposition development for an energy management software solution that enabled energy efficiency and lower emissions for launch in the European market.
An accelerated proposition development process was delivered that leveraged the organisation's personnel from sales management, sales, pre-sales, marketing and services over a two day period.
Development of this low carbon offer was enabled by three key steps.  1. Effective preparation comprising a bespoke process design to achieve the client's goals, pre-briefing of all participants and completion of bespoke market research.  2. Successful delivery of a facilitated Workshop event that produced a shared and agreed view of the required proposition and a detailed action plan on how to take it to market.  3. All of the outputs of event were documented quickly, to enable the proposition to be launched on time.
net zero Content Creation

net zero
A large European services company needed help to produce credible content within new collateral that was targeted for circulation at board level within their most important customers.
The collateral aimed to articulate the relevance of their vision relating to use of digital technologies and its relevance to the sustainability agendas of their clients.  They also wished to highlight the relevance of digital technologies as an enabler of lower carbon emissions by business.
Due to a lack of expertise on the net zero journey within their marketing team, we were asked to produce an 'informed' "point of view", which was further developed through collaboration with the client.
A faster way to DEVELOP

your n

et zero proposition and grow your impact




Our DEVELOP services help you achieve this through:
Collaborative focus groups, facilitated by our experts, that provide insight into the net zero priorities of your key clients and offer early feedback on the validity of your

net zero proposition.

An accelerated net zero proposition development process that establishes a shared vision, commitment for action and buy-in from all relevant functions within your business.

Quickly producing bespoke new content appropriate to the net zero ambition of your business that effectively support the credibility of your net zero proposition.
Learn more about our net zero support services
Book an exploratory discussion with us to learn how we help our clients to grow your sales and market share in the green economy