Experienced support to help you generate profitable revenue growth from your Smarter Innovation
Many innovations, however unique and compelling their proposition, often fail from poorly executed sales plans and processes. Success in business development requires enthusiasm, flexibility, humility, together with the right balance of patience and tenacity. Above all it means the organisation requires effective, credible professional B2B business development expertise at every stage of their Smarter Innovation journey.
Cambium's experienced practitioners, have a long-standing track record of delivering on sales objectives. We are well qualified to help our clients engage more effectively and build the sound processes and skills to improve your business development activities. We help our clients to maximise their chances of winning new business by ensuring that all parts of the sales and marketing process are aligned. We ensure that your business development resources are focused on maximising the revenue opportunities offered by your innovation.
Our business development projects are therefore always tailored to suit your needs, but our business development services can include:
Creation of business development plans to enable rapid business growth
Independent reviews and refinement of business development strategy
Sales productivity assessment and Improvement
Sales enablement
Accelerating Board level engagement
Major account opportunity mapping and development
By focusing on your organisation and its specific needs, our business development support services can help you to deliver measurable revenue growth and improve the market share for your innovation.
Find out how Cambium can optimise your business development to achieve your business growth goals, get in touch for an exploratory discussion on (0) 8456 383 280 or email info@cambiumllp.com.

Business Development: What our clients say: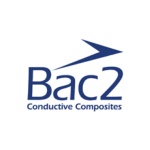 Like many early stage businesses in our early days we could see more opportunities for our technology than we had resources to pursue effectively. We engaged Cambium who provided a short-duration, fixed cost programme (Cambium Exchange™) which for us delivered greater clarity and alignment around our best opportunities as well as a clear and shared plan to deliver on our growth targets. I was particularly impressed how they developed buy-in from both the operational and our executive teams.
Mike Stannard, Managing Director, BAC2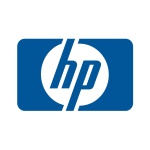 HP see carbon emissions reduction and the wider sustainable agenda as important to the continued success of our clients. Cambium have combined their sales expertise and understanding of the legislation to ensure our senior account managers have the knowledge and understanding to more effectively engage in this business dialogue. HP are now in a stronger position to support clients with their compliance requirements and help them to drive down their IT related energy costs.
David Chalmers, EMEA Chief Technologist, Enterprise Group at Hewlett Packard