The Role Of Smart Grids And AI In The Race To Zero Emissions
Posted on March 22, 2019 by Cambium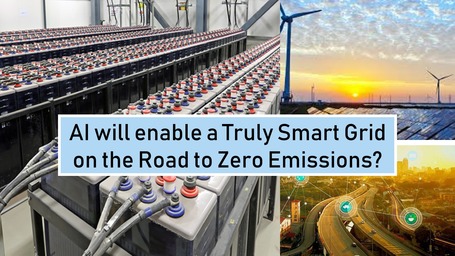 AI will be the Backbone Of A True Smart Grid
With the sheer volume of data required for successful operation of a smart grid infrastructure, AI will play the role of taking into account the millions of variables and data points.
These include:  weather, demand, location, generation assets, etc and proactively decide for every home where the power will come from and how much it will cost. We don't just need switches flipped millions of times a second; we need decisions to be made. This is where the power of AI comes in.
If you are a UK business interested in understanding how AI will disrupt supply chains in most sectors, you may be interested in this event.
Source: www.forbes.com
Massive disruption across the entire energy value chain in the next 5-15 years that will affect a broad set of stakeholders. This transformation is primarily being fueled by multilateral efforts focused on decarbonising the global economy to address climate change and a shift toward an increasingly clean, intelligent, democratised and distributed energy ecosystem.