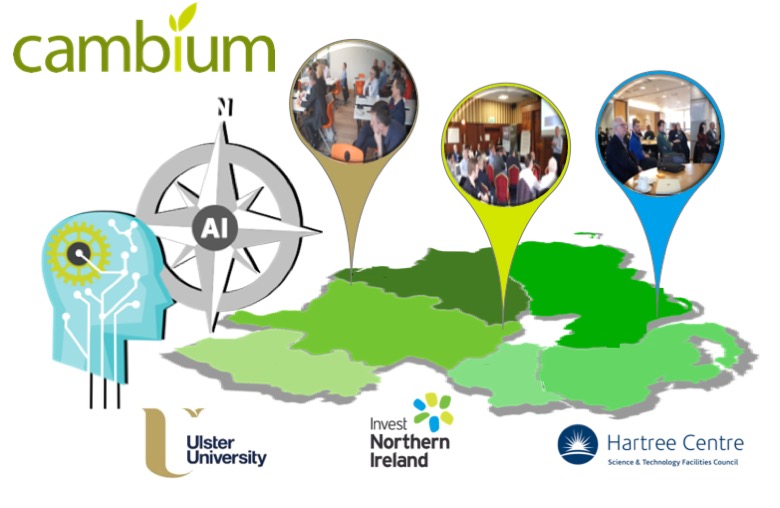 AI & advanced digital technologies offer productivity improvements for Northern Ireland businesses

Even though businesses in Northern Ireland (NI) faces a period of great uncertainty due to Brexit, trade wars etc., over 40 organisations from across NI attended a series of three Workshops focused on Intelligent Innovation from the 1st -3rd October 2019.
These workshops, held in Belfast, Cookstown and Derry / Londonderry, were sponsored by Invest NI and featured real-world examples of how advanced digital  technologies, e.g. artificial intelligence (AI) and machine learning, are being used in practice.  This included a keynote from Siemens and case studies of from both Ulster University and the Hartree Centre.  The Hartree Centre is a National, publicly funded, research organisation supporting UK industry by accelerating the adoption of high-performance computing, big data analytics and cognitive technologies.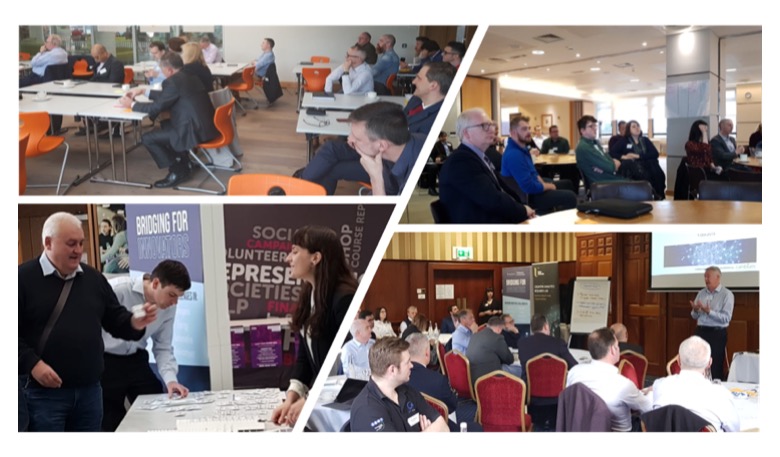 The case studies shared with participants showcased how these technologies have been used to benefit a wide range of business sectors.  These included: aerospace, chemicals, healthcare, manufacturing and professional services.  Attendees also heard about funding support for these technologies, available from both Invest NI and the Hartree Centre.  The Hartree Centre highlighted the STFC Bridging for Innovators (B4I) programme.  This funding provided by the UKRI's Science and Technology Facilities Council (STFC), is specifically designed to address productivity improvements through the use of these technologies.
Northern Ireland business appetite for innovation is strong despite current uncertainties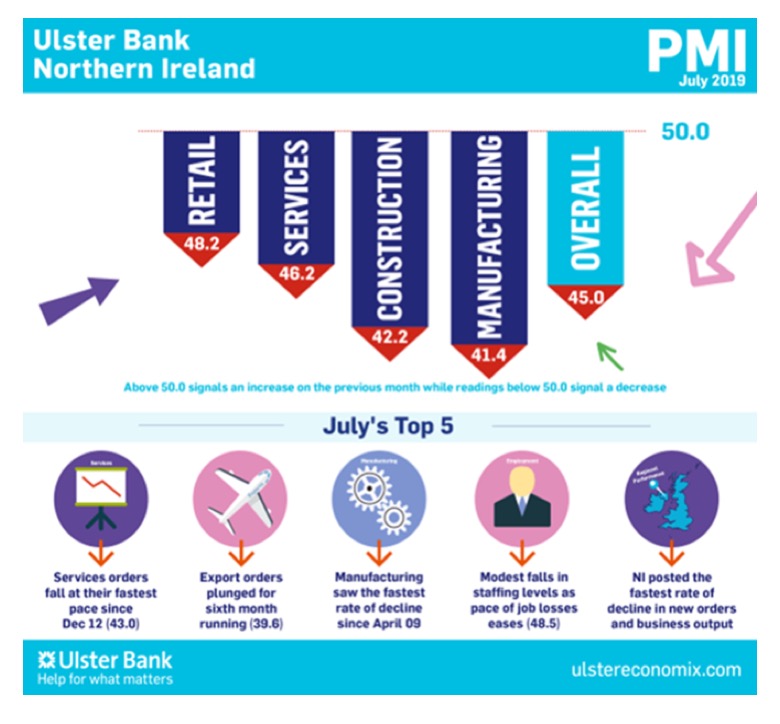 July's Ulster Bank PMI Survey reported a marked deterioration in business conditions within Northern Ireland. Output and orders falling at a faster rate than in any other UK region. Despite the prevailing gloom, data driven technologies offer businesses new ways to improve productivity and enable improved competitiveness.  Participants at the Workshops were keen to fully investigate how such technologies could address their productivity challenges.  There was a high level of interest and engagement with over 125 business leaders participating across the 3 events.
Sustainable smart innovation specialists, Cambium, supported the design and facilitation of the Workshop programme.  Cambium specialise in developing new business collaborations that create competitive advantage for business from the use of AI & advanced digital technologies.
Funding will enable Northern Ireland case studies
Overall the three events resulted in a significant number of candidate B4I projects being identified by participants.  These projects are now being scoped and assessed on their ability to deliver improved productivity for businesses in Northern Ireland.
It is hoped that the resulting successful projects provide yet more evidence of the innovative spirit of NI businesses. These projects will create local case studies to show how use of these technologies can boost productivity, whatever the future may hold.
Learn more  about:
Cambium          The Hartree Centre            STFC's Bridging for Innovators (B4I)     Invest NI     July's Ulster Bank PMI Survey      Siemens      Ulster University