Posted on December 19, 2016 by amityadmin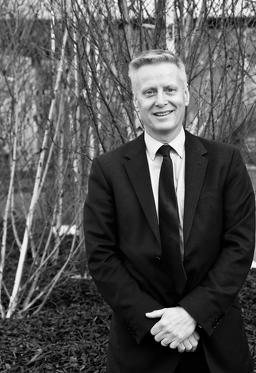 Richard Lanyon-Hogg is a visiting professor and is an advisor to the Advanced Manufacturing Research Centre Factory 2050, (www.amrc.co.uk). His focus is the sustainable acceleration of the 4th Industrial Revolution into the UK High Value Manufacturing sector, providing technical leadership in the areas of Enterprise Architecture, Strategy and Infrastructure Innovation; leading in bringing together the engineering disciplines of OT and IT.
As IBM's executive UK Technical Director he represented the UK IT industry on the coalition Government's Green Economy Council and working with Defra launched several public papers on the 'Sustainability of the IT Enterprise'; he remains an IBM emeritus Distinguished Engineer. Richard has won several awards for his work on Autonomic Computing and Sustainable IT, including a BCS Gold Medal and the European Green IT Award. He is also a patent holder on wireless technologies, a Chartered Engineer and Fellow of both the Institute of Engineering Technology and British Computer Society; Richard is also an Open Group Distinguished Architect. In 2013 Richard was listed by TimeWise in the London Financial Times as being one of the top 50 most powerful part time executives across the UK.