AI and business value: How new collaborations between researchers and business can help to avoid the risks of going "all in" too early?
Posted on March 06, 2019 by Cambium Insights
AI and data innovation: 
How to avoid the risks of going "all in" too early?
AI and business value are vital to securing future competitiveness and productivity.  But like all forms of innovation, using AI and data intensive technologies are not without risks, so business leaders must carefully consider how they will make the best returns from their early AI innovation projects.
Common sense tells us that gambling without understanding the risks involved is a quick way to lose money. For this reason, savvy business leaders only invest in any new proposition or technology once they fully appreciate what had already been successfully achieved by other early adopters.
Faced with this challenge how do businesses avoid the trap of going "all in" on A.I. too early?
In the current race to successfully deploy AI there is a lot of hype about the tremendous potential of AI and data, but sadly there is also a dearth of useful information on what's been successfully achieved to date.  Indeed, when the competition to successfully adopt AI is so intense, opportunities to learn from others, who have useful and relevant experience to share, are hard to find.
If you are facing this dilemma, here is some new insight that may help.

Over the past three years a collaboration between the Hartree Centre and IBM Research has been working on solving industrial challenges using AI and data intensive technologies. This applied research programme is known as IROR (Innovation Return on Research).  A qualitative review of IROR has been published, which explores the potential benefits and positive experiences of companies already engaged in the programme.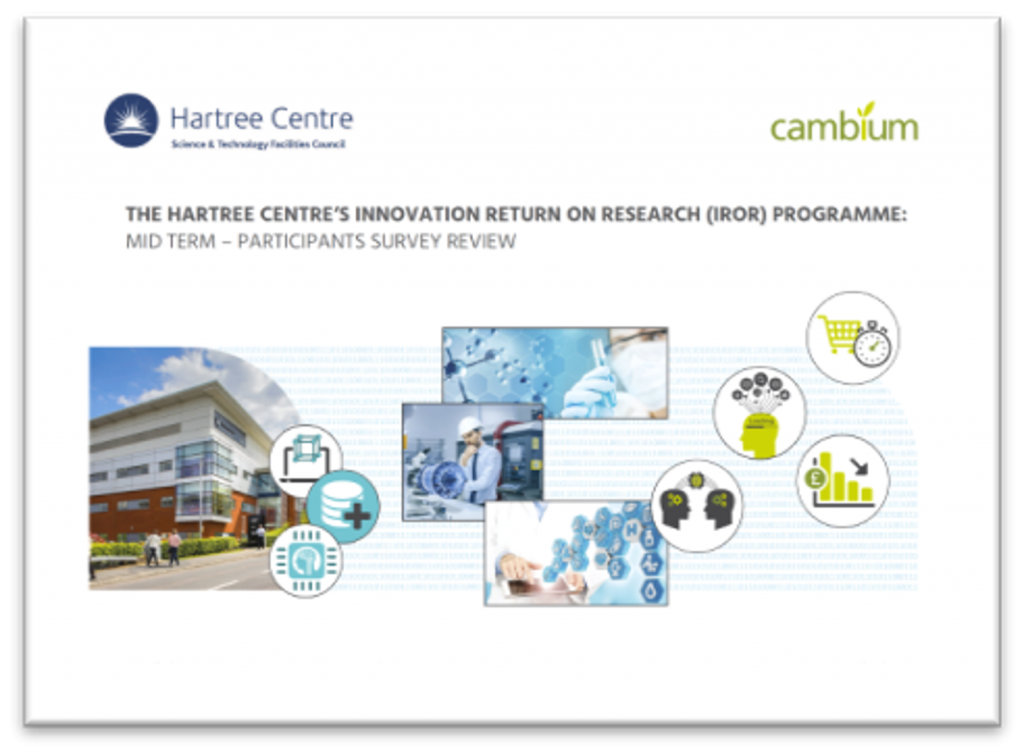 The review confirms that businesses working to incorporate emerging data-intensive and AI technologies expect to see a range of results from faster time to market for their products and a boost in productivity in their research processes.
The type of business challenges being addressed through IROR are complex and involve higher risks than any individual company would be able to undertake in isolation.  By helping to accelerate strategically important projects it is helping early adopter business to build their artificial intelligence skills.  This has enabled the participants in IROR to understand and enable them to subsequently exploit the innovation opportunities that AI and data can offer their business.
If you are interested to discover how researchers and business participants in IROR collaborated to scope out useful projects to commence the development of new AI based applications,that delivered early positive impact,  you can learn more here.