The Hartree Centre IROR review: A survey of business value amongst early adopters of AI and data technologies
This review summarises a recent survey of business value observed by early adopters of AI and data technologies.  The review has arisen from work commmissioned by the Hartree Centre as part of their Innovation Return on Research (IROR) programme.  
IROR is a collaborative programme between the STFC Hartree Centre and IBM Research, developing digital assets which aim to address key industry challenges identified by real businesses.​ 
The review provides a positive indicator that industry anticipate significant value from incorporating emerging data-intensive and AI technologies into their businesses.  Expected benefits include:
Faster time to market and implementation

More efficient use of resources in the manufacturing process

Improved transfer and retention of skills and knowledge across the workforce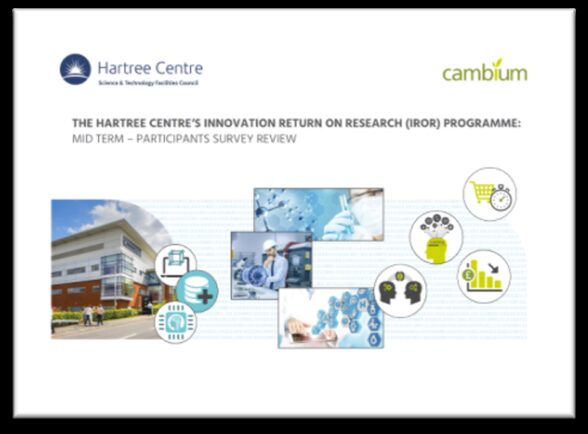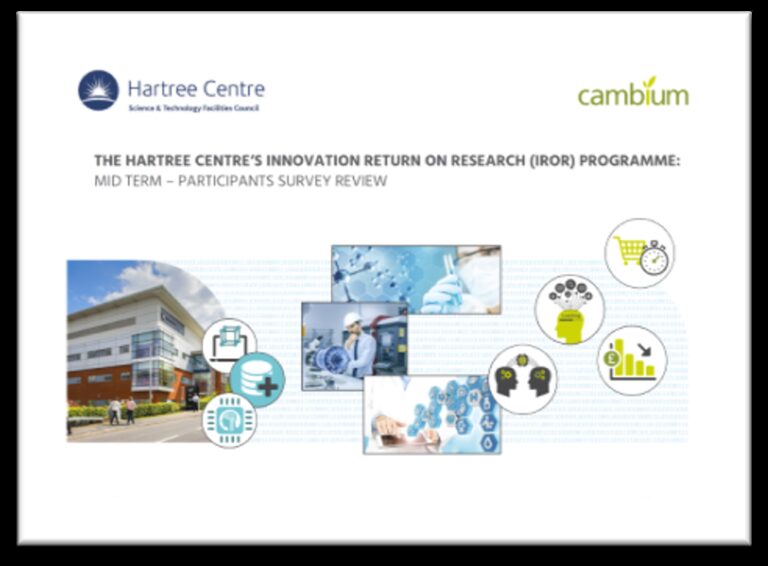 Find out more about AI Early Value Navigator
The experience gained during the IROR programme has enabled the development of our AI Early Value Navigator service. 
This provides

businesses, researchers and developers with a proven pathway to value from the use of artificial intelligence and data intensive technologies.