Don't Miss Out!
A valuable offer for anyone interested in new Smart Innovation markets
These opportunities are characterised by the ability to leverage any or all of three important drivers of the modern world to deliver faster, more effective and impactful innovation.  These key trends are: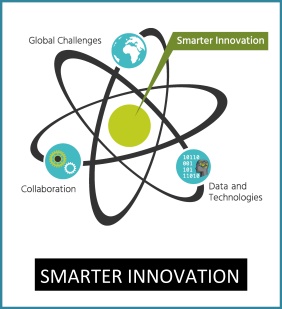 The growing need to utilise innovative approaches to face global sustainability challenges
The importance of collaboration and new ways of working in the successful deployment of innovative solutions
The power of data centric computing technologies to deliver genuine insight to direct and accelerate innovation
And if it does none of these things, it will only take a minute of your time – worth a gamble?
Good – let's go…..
The tide of interest in smart ways to innovate within businesses has reached an important tipping point and the momentum behind the move towards more sustainable business models is accelerating.  It may be seem like business as usual, but if you are looking in the right places you will see the fundamental shifts that are taking place.
Your challenge is that to make the most this opportunity you need to learn more about it and make sense of it in terms of what this means for the way you and your personal innovation goals.  What's more you probably have an overloaded inbox, your mobile's full of voicemail. So, where the hell are you going to find the hours to sifting out the information you need to be aware of from all of the other "noise" to keep in touch with these innovation opportunities.
Don't miss out on these smart innovation opportunities, even if you are short of time.
We will do the hard part of bringing the most important Smarter Innovation stories to you once a month in a short easily digestible format, so that you can make the most of your time without missing out on this vital agenda.   Just one email with distilled relevant content – no strings attached. What's more we will do it for free!
Sign up in the box on the right