We are Cambium
Expert catalysts of smart, sustainable business
With over a decade of hands-on experience, we offer tailored support to help you guide your business in finding a practical, commercially viable pathway to net-zero and a sustainable future.
An experienced guide
for your sustainable business journey
Our highly qualified team offers your project safe passage based on over a decade's experience of successful innovation and commercialisation projects.
Viable, pragmatic advice
to sustainable business
We bring a clear, commercial emphasis, but with an equal focus on practical delivery of positive social and environmental impacts
Not afraid of rolling up our sleeves
and getting "stuck-in"
Our teams are builders and "do-ers", we approach sustainable business projects with a practical / action oriented hands-on mind-set.
Trust and building effective collaborations
is a key pillar of how we do business
We know that that sustainable business success above all depends on People harnessing their diverse disciplines, perspectives and commitment.
Expert support to improve Productivity of Selling and Marketing Sustainable Business Ideas in the Green Economy
Accelerate development of sustainable, disruptive innovation by building really effective collaborations.
Discover the three key enablers of smart sustainable innovation
Gain a competitive edge in the transition to a net zero economy
Want to find out more about our services and how we can help you?
Find out more from our clients
Our Insights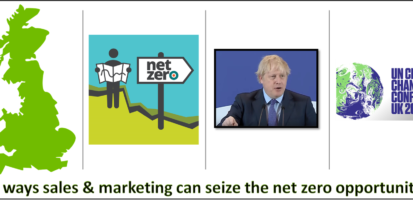 Posted on November 19, 2020 by Cambium Insights
5 ways Sales & Marketing can seize the new net zero opportunity
Yesterday 18th November 2020, the UK Government laid out their Ten Point Plan for a Green Industrial Revolution. This article offers sales and marketing leaders 5 tips for action they can take today to make the most of the new net zero opportunity that will be created by these policies in the new net zero economy.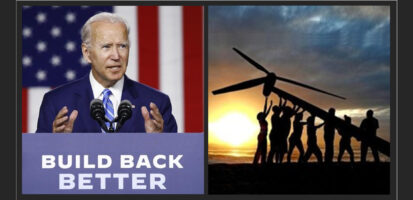 Posted on November 08, 2020 by Cambium Insights
Joe Biden's election victory provides a boost for global efforts to tackle the Climate emergency. This renewed focus is good for net zero innovation and green jobs everywhere.
The UK is well placed to benefit from this boost. It offers UK business leaders a huge opportunity to both grow and to #buildbackbetter.
The net zero transition also offers a unique chance to generate strong economic growth that has positive environmental and social impact.
Readers of this blog will understand how a Biden Presidency will catalyse this change. It also offers some ideas for how you can participate in this opportunity.
Latest News
Posted on March 22, 2019 by Cambium
AI will be the Backbone Of A True Smart Grid With the sheer volume of data required for successful operation of a smart grid infrastructure, AI will play the role of taking into account the millions of variables and data points.
 
These include:  weather, demand, location, generation assets, etc and proactively decide for every…
Posted on March 21, 2019 by Cambium
Through technologies such as the IoT, AI, and blockchain, businesses can better meet consumer demand for socially and environmentally responsible supply chains.
Read more