Open for business: new Hartree Centre for innovation in cognitive computing is set to support UK business growth strategy
Posted on June 01, 2017 by Cambium Insights
Duke of York, officially opens the new Hartree Centre building on the world-leading Sci-Tech Daresbury campus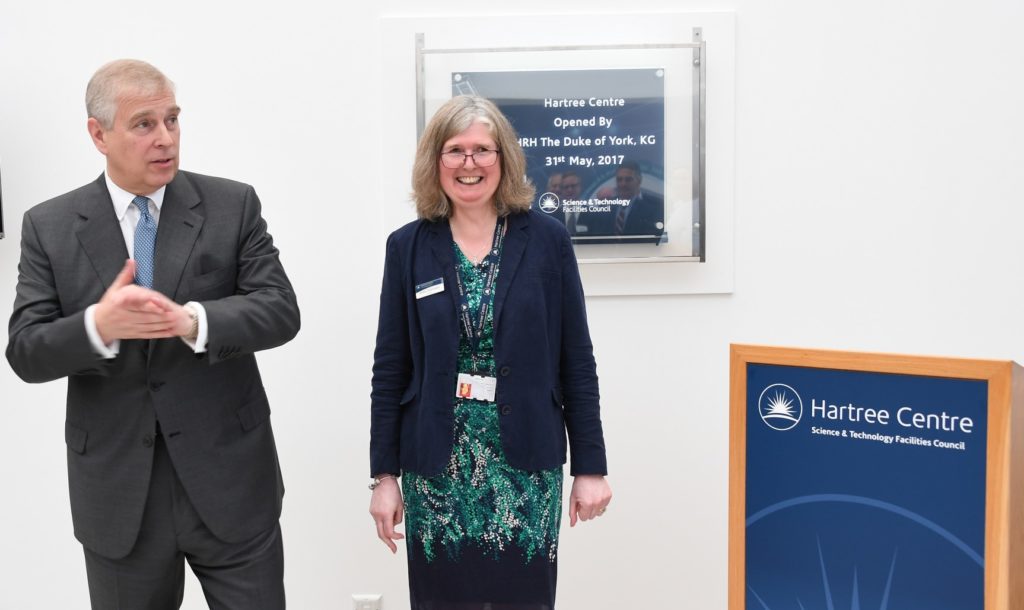 The building, opened by the Duke of York, is the home of the Hartree Centre a high-performance computing and data analytics research facility founded by the UK government.  His Royal Highness, who is patron of Sci-Tech Daresbury, devotes much of his time to supporting the UK's business growth strategy by promoting the awareness of British science, technology and engineering expertise.  During the visit the Duke heard from Hartree Centre users and observed demonstrations of the centre's projects and capabilities.
The new building brings together under one roof staff from the Hartree Centre, the University of Liverpool's Virtual Engineering Centre and Science and Technology Facilities Council's (STFC) Scientific Computing Division, and will firmly enhance the capabilities and close collaborations that are at the heart of the centre.   By co-locating STFC researchers and technical teams from commercial partner organisations, such As IBM Research, the new facility will mean that the Hartree Centre's capabilities to innovate and help UK businesses take advantage of home-grown technical advances are further secured.
The Mission of the Hartree Centre
As part of the STFC, the Hartree Centre's mission is to transform the competitiveness of UK industry through high performance computing, big data and cognitive technologies, built on an ethos of collaboration and partner working.  The new campus will support the UK's business growth strategy by supporting the development of technology to encourage economic improvement with companies in the UK.
The Hartree Centre works with academic researchers and companies in a wide range of industries. Over recent years the Hartree Centre has achieved many successes and enabled many projects and as it moves into phase three it will increase the momentum to ensure science, innovation and industrial strength are intrinsically linked.
Cambium's role

Cambium has been a partner of the Hartree Centre and has added value by accelerating research translation and supporting co-innovation with a wide range of industrial partners.  Using a novel innovation process, called InCEPT, these collaborations are using leading edge high performance computing and data centric technology to create competitive advantage for the participants.
This case study describes how a novel collaborative innovation process InCEPT™ is being used by the Hartree Centre to improving the productivity and competitiveness of UK business