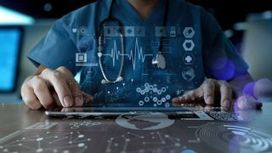 AI, machine learning and embeddables have the power to transform the healthcare industry. Advanced technology is taking a bigger role in healthcare than ever before, looking to alleviate some of the burdens on our health systems and provide greater support for our wellbeing. One clear theme underpinning this shift is applications, the sector is set to be transformed by the evolution of apps.
Source: www.itproportal.com
A smart healthy innovation growth opportunity, but how will innovators find their greatest area for impact?