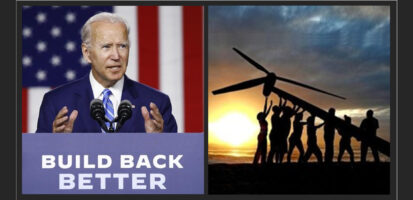 Posted on November 08, 2020 by Cambium Insights
Categories: Build Back Better, Climate Change, Industrial Engagement, marketing, net zero, net zero market, Research Institutions, sales, sustainability, Sustainable Smart Innovation, The net zero Exchange
Joe Biden's election victory provides a boost for global efforts to tackle the Climate emergency. This renewed focus is good for net zero innovation and green jobs everywhere.
The UK is well placed to benefit from this boost. It offers UK business leaders a huge opportunity to both grow and to #buildbackbetter.
The net zero transition also offers a unique chance to generate strong economic growth that has positive environmental and social impact.
Readers of this blog will understand how a Biden Presidency will catalyse this change. It also offers some ideas for how you can participate in this opportunity.