Political uncertainty can be a catalyst for smart sustainable innovation
Posted on June 08, 2017 by Cambium Insights
Four suggestions for business leaders to help build smart sustainable innovation plans in uncertain times
The obstacles to successful innovation may seem elevated by today's political uncertainties.  However, a different perspective can help innovative business and research leaders to re-frame these concerns and catalyse a revitalised smart sustainable innovation strategy, resilient to the outcomes of both the UK General Election and Brexit.
.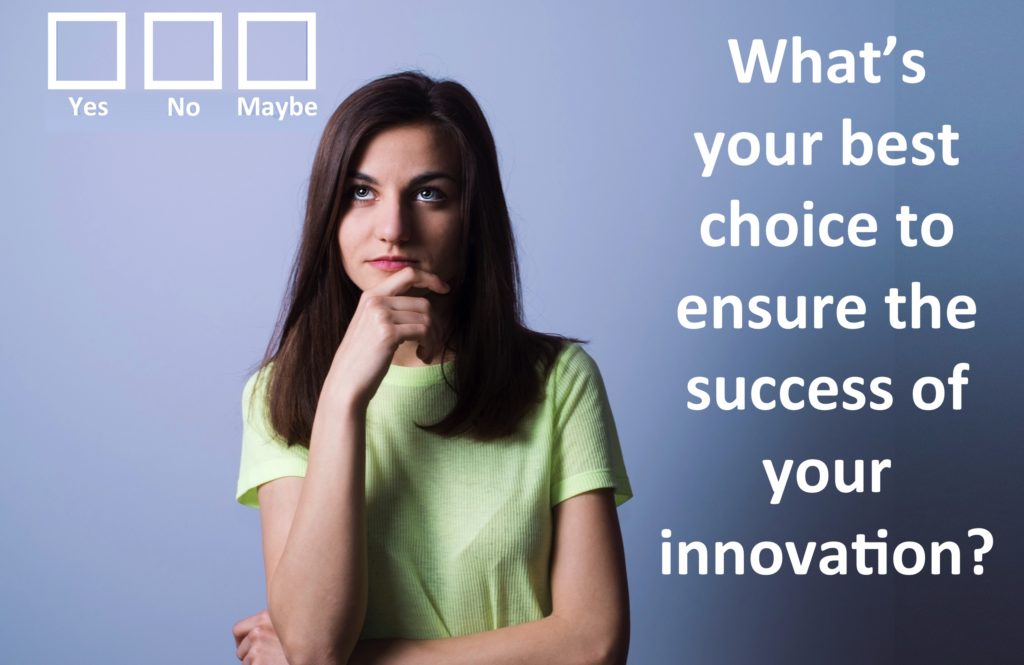 Are current political uncertainties creating Innovation "blight"?
The outcome of the UK's General Election has not lifted recent political uncertainties.  What is also clear is that the outcome of Brexit negotiations is set to be a persistent backdrop for at least two years.  Indeed, Brexit's effects for innovative business will be far reaching with potential disruption of many market structures.  Even if your organisation is not directly affected, your customer's business or that of your key stakeholders could be impacted, creating many direct and indirect effects for your operations.
Brexit will significantly impact funding of innovation in the UK

One area that is causing growing concern across the UK innovation ecosystem is that the UK has been a significant beneficiary of EU funding for research and innovation since the '80s, but the decision to withdraw from the EU creates uncertainty about these important funds.  The recent Technopolis[1] report on EU funding of UK research demonstrates the historic significance of EU funding for the whole UK innovation ecosystem including academic disciplines, industrial sectors, and SMEs.  The analysis shows that between 2007 and 2016 the UK secured £8.3bn* from Framework Programme 7 and Horizon 2020 funds and that these funds benefited both academic researchers and SMEs. (>15% of SME R&D expenditure).
Whilst these funds are large, they also have secondary effects.  Firstly, the funds received are often extended by match funding required from participants (researchers and SMEs) in EU programmes, which equates to a further£2.0bn in the same period.  In addition, there is a leveraged impact due to "crowding-in" of more investment from larger UK industry stakeholders.  The reports estimate that this additional leverage is worth another £4.2bn.  On an annualised basis over this period and including leveraged impact this equates to over £1.5bn per annum.
Four suggestions for Innovators to mitigate the transition risks catalysed by Brexit?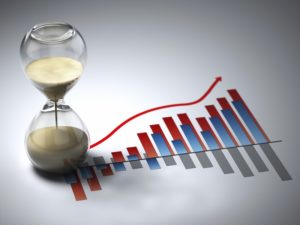 Whatever your view of Brexit, keeping track of how things are developing and being in the best position to make the most of new opportunities will be vital.  For us there are four questions to be addressed to build your Brexit resilience plan:
Identify relevant new UK sources of funding for innovation
Find the best global innovation opportunities in a post Brexit environment
Assess how the data technology revolution will impact your business and its offer
Build a proactive collaboration strategy to accelerate your innovation's success
Identify relevant new UK sources of funding for innovation
Recognising the loss of these funds through Brexit combined with a strategic refocus on improving UK productivity has led to the pre-election Government announcement of a new funds worth £4.7bn in research and development.
The green paper on the Industrial strategy accompanying the announcement of the new funds cited a number of technology areas.  These included:
batteries for clean and flexible energy storage
healthcare and medicine
manufacturing and materials of the future
robotics and artificial intelligence
satellites and space technology.
self-driving vehicles
Whilst UK political uncertainties may slow the pace of investment, there is political consensus across the main parties that a UK industrial strategy and investment is needed.  The technologies that will be beneficiaries of this investment are unlikely to change radically.  Consequently, it is sensible to evaluate the technology focus areas referred to above.  These are likely to offer new sources of innovation funding designed to improve UK productivity.
Find the best global innovation innovation opportunities in a post Brexit environment
Despite the uncertainty, Brexit creates an opportunity to re-assess the strengths and weaknesses of your organisation in relation to new and emerging innovation opportunities for medium to long term growth, that are set to progress whatever the outcome of current uncertainties.
For example, there are major global trends such as population growth and the associated resource challenges that are creating powerful catalysts for innovation in many markets.  It has been estimated[2] that up to $12 trillion of new market opportunities can be created by meeting these challenges in areas such as:
Cities and infrastructure,
Energy and materials
Food and agriculture
Health and well-being
In addition to these emerging markets it seems sensible to consider other important megatrends affecting today's innovation environment.
Assess how the data technology revolution will impact your business and its offer
We live in a world where new data driven business models are advancing quickly, evidenced by the rise in companies such as Airbnb, Facebook, Google and Uber. The development of new innovative products and services that address new medium-term market opportunities are unlikely to be successful without the use of advanced data centric technologies, such as sensor networks, big data and machine learning techniques.
Build a proactive collaboration strategy to accelerate your innovation's success
Smart sustainable innovation success is not just about data and advanced technologies.  People are vital too.  This means considering how you will compete effectively in any new market that has been selected in your review of your strengths and competences.
The good news is that use of new innovations to meet the many of opportunities above, will be lead to the creating of new supply chains.  Recognising the speed that traditional markets can be overtaken many large businesses are open minded about who and how they work with others.  Successful collaborations may include expertise from multiple disciplines such as science, engineering as well as creative arts such as design, equally they may involve participants from a range of organisations from both the public and private sectors.
A clear focus upon what makes your business different and a plan and mindset to work with others to leverage that difference to maximum effect will be key.
What steps will you take to ensure the success of your innovation in the current political and business uncertainty?

Despite any historic reservations about the UK Brexit referendum outcome, the secret to a successful response to the current uncertainties is to reframe them as an opportunity to review and optimise your business strategy.  Your innovation plan remains in your hands.  By refocussing your strategy and leveraging Smarter Sustainable Innovation principles you can retain an opportunity to survive and thrive, whatever UK politics and Brexit bring.