Strategic business support for the leaders of SUSTAINABLE Smart Innovation businesses
At Cambium, our experience with Sustainable Smart Innovation projects on how to maximise the value of their intellectual property has been shared with many management teams, investors and boards. Our experience is particularly relevant to businesses capable of leveraging the market trends driving Sustainable Smart Innovation solutions and that need help to complete the challlenging task of successfully commercialising their innovation.
We provide short duration, high impact strategic consultancy engagements that deliver practical and actionable steps that help your organisation more fully capitalise on your Sustainable Smart Innovation opportunities. Our expert-led, independent viewpoint helps you better realise the Sustainable Smart Innovation opportunities that exist within your organisation.
Working closely with you, we identify the practical, evidence-based actions that will help you to address the challenges facing your business to help you meet or re-align your business goals. Our services are tailored to meet your specific needs and typically include:
Business plan appraisal
Market readiness assessments
Value proposition development and optimisation
Market testing of new concepts
Business model review and improvement
New market entry planning and support
Primary research reviews on UK, European and global sustainable innovation markets
In line with our core business philosophy we invest time up front to scope out your needs in detail and offer fixed price delivery once a project scope has been agreed with the client..
Contact us to discuss how we can help your business to get your Sustainable Smart Innovation adopted on (0) 8456 383 280 or email info@cambiumllp.com.

Strategic Consultancy: What our clients say: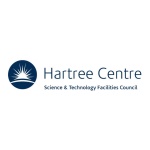 The Hartree Centre is the UK's leading research centre focused upon enabling UK businesses to outperform their global competitors by keeping them at the forefront of industrial innovation. By accelerating the adoption of data-centric computing, big data and cognitive technologies, we help to grow the UK economy, create skilled jobs and train people to excel in them.
Cambium's has been a long standing partner and their support has been instrumental in enabling the organisation to accelerate the development of our mission, vison and collaboration strategy,
Alison Kennedy – Director- Hartree Centre