Reducing your risk and maximising your opportunities through successful entry into new markets
For many innovators, building upon your success in one market sector or taking your product or service from a niche to a mass market can be challenging. Cambium's experience of market development and diversification make us the perfect partner to accelerate this success and help you achieve real market impact. In particular we have a strong decade long track record in helping innovators to target the big new markets being created as businesses respond to big global sustainability challenges.
Entering a new market segment is always a risky prospect as success in the target market demands that barriers to entry are overcome. This is enabled by developing:
a clearer understanding of the need and how your ideas creates value for potential clients
greater insight into the client's perspective on the challenges of adopting your innovation
compelling value propositions based on real customer need that is transferable to other clients in the target market
a plan for how to scale the impact of the innovation through more effective sales and marketing
Cambium's Market Development and Diversification services offer the fastest and most effective ways to generate the market insight and engagement you need to successfully launch your innovation into new markets. Our services enable our clients to:
Gain greater insights from potential users in the new target market that support the development of your value proposition
Better understand how your idea / technology can add value and generate strong ROI for your prospective customers
Offer the potential to quickly scale early successes via a proven process that secures C-suite engagement and commitment
Cambium has the track record and the capability to deliver this type of engagement in a cost and time effective manner.
For more information on how our new market engagement process InCEPT™ can help your business or simply for an exploratory discussion, get in touch on (0) 8456 383 280 or email info@cambiumllp.com.


New Market Engagement: What our clients say: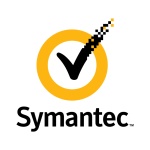 Symantec, the world's leading security software provider, looking to expand their market presence by engaging with business leaders outside of the IT function to take an expanded portfolio of solutions to both new and existing clients. Cambium engaged directly with Symantec and their clients to build greater trust and understanding of their business requirements, as well as providing processes and skills transfer to enable this strategy.'
Darren Thomson, CTO and VP Technology Services, Symantec