Accelerated translation of research ideas through improved Industrial Collaborations
Significant new funding opportunities for scientific researchers are emerging as UK policymakers pursue an industrial strategy that seeks to improve national productivity.  This new research funding is being increasingly foucsed upon those projects that can demonstrate how new research ideas or insights can be translated into positive economic and societal impacts.
To successfully access these new funding opportunities research scientists will need to:
Demonstrate support for their research agenda from industrial collaborators
Articulate how your research can be translated into applications that deliver real business benefit and improved productivity
Form new collaborations with both blue chip large companies and SMEs in your research activities
Collaborate with other researchers to form mulit-disciplinary teams to create novel innovations that address new industrial challenges
Learn more about new innovation market opportunities and the value that your ideas can add to their development
Understand how the your research can to deliver positive economic, societal and environmental impact, such as the Global Challenges, (SDGs)
Working with new industrial collaborators to meet these funding objectives can be challenging, but Cambium's industrial engagement services can enable research institutions to quickly understand and validate the value of their research across a range of businesses from many different sectors.
We deliver this value through a novel collaboration frameworks called InCEPT™ that has been built from Cambium's proven experience of enabling researchers to engage effectively with potential commercial collaborators. InCEPT™ enables both researchers and prospective industry collaborators to:
Create a collaborative environment that supports open and effective engagement between the participants from different disciplines
Recognise and work with the different needs, motivations and ways of working of all the contributing partners
Efficiently connect science capabilities with the areas of greatest end-user value

The end result is that the application of InCEPT™ builds more effective collaborations that enable smarter innovation faster by delivering valuable outputs quickly. Typical outputs include: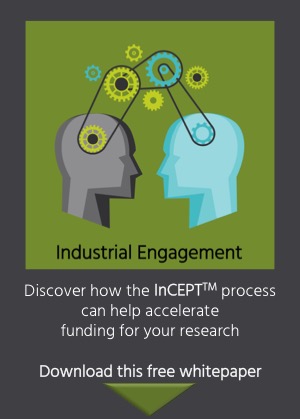 Fast, quality feedback from industrial users on the detailed business value of the research agenda
Industrial contributions can be provided by either a single target organisation or across a wider industry sector
A clear understanding of the prioritised needs of potential users in relation to the technology or idea
More comprehensive insight on how the research agenda can create specific business value in an industrial context
Support to quickly manage the detailed planning of associated activities e.g. timing, personnel, skills, budget, deliverables and feasibility
Increased levels of commitment and trust that encourage resource contribution from industrial collaborators to applied research projects e.g.  assets skills and funding

  Industrial Engagement: What our clients say: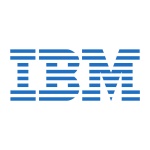 IBM Research is at the heart of developing solutions for the world's global environmental, societal and business challenges. In collaboration with our customers and partners our data centric systems and high performance computing capabilities are key components of delivering these world class solutions. Cambium has made a very valuable contribution to IBM and their high performance computing research partner the Hartree Centre. The have helped create more effective ways of working between the collaborating teams and accelerated the way we engage and address the priority business challenges of our industrial partners.
Dr Dave Watson, CBE, FREng, CEng, FIET, Director, IBM Research, UK
To find out more about the INCEPT™ process download this brochure
or get in touch via info@cambiumllp.com or call (0) 8456 383 280 to set up an exploratory discussion.