Accelerated translation of research ideas to create greater impact through  Industrial Co-innovation and Collaboration
Our approach to industrial engagement offers research leaders a new solution to combatting ever growing research funding challenges. This solution is InCEPT™, a mechanism that improves the identification and quantification of the impact of your research programmes on economic and societal challenges.  It delivers this value through a novel form of collaboration and co-innovation between academic researchers and industry collaborators.
Approaching research translation from an independent position, means we have been able to develop the InCEPT process in a way that is free from the bias from either academic (exploratory) or commercial (application) influences. Because this process is also facilitated independently, all parties focus onto a specific challenge through mediated open collaboration that mitigates overt influence of the self or organisational interests from the participants.
Implications for Research Programme Development
To successfully compete for these new funding opportunities Researchers will need to provide evidence that their research can lead to clear Impact and benefit to the wider economy, society and environment.  To achieve this Researchers will need ;
Build understanding of how their research agendas will impact business and society
Learn more about new innovation challenges, such as those arising from the UK Industrial Strategy or UN Sustainable Development Goals (SDGs)
Articulate the value and impact that their research can contribute to meeting these challenges
Establish collaborative multi-disciplinary teams to translate your research ideas into novel innovations that address these challenges
Find and collaborate with businesses, (both blue chip large companies and SMEs) that can benefit from the impact of your research
Demonstrate support for their research agenda from their industrial collaborators
Support submission of academic papers to those well regarded publications requiring evidence of impact in addition to high quality research
Working with new industrial collaborators to can be challenging.  Cambium's industrial engagement process, called InCEPT™, can enable researchers to quickly understand and validate the value of their research across a range of businesses operating in any market or domain.
The value of the InCEPT™ Process
We deliver this value through a unique collaboration framework called InCEPT™ that has been built from Cambium's proven experience of enabling researchers to engage effectively with potential commercial collaborators. InCEPT™ enables both researchers and prospective industry collaborators to:
Create a collaborative environment that supports open and effective engagement between the participants from different academic disciplines
Recognise and work with the different needs, motivations and ways of working of all the contributing partners
Efficiently connect science capabilities with the areas of greatest end-user value and impact, a vital step to commercialising IP from any research.
Improve the reputation and standing of their parent academic institution, by demonstrating both the industrial value and wider impacts of their research to external stakeholders.

The end result is that the application of InCEPT™ builds more effective collaborations that enable smarter innovation faster by delivering valuable outputs quickly. Click here for a process description of InCEPT™.
What are the outputs of a typical InCEPT™ process?
The InCEPT™ process is a flexible framework that can deliver a range of valuable outputs dependent on each client's objectives.  These tangible outputs from InCEPT™ include:
Fast, quality, specific feedback from industrial users on the detailed business value and impact of your research agenda
Industrial contributions from either a single target organisation or across a wider industry sector
A clear understanding of the prioritised needs of potential users in relation to the technology or idea
Comprehensive insight and evidence on how the research agenda can create specific business impact in an industrial context
Improved academic reputation with the positive indirect effect of improving organisational attractiveness to quality staff, students and external funders.
An agreed set of actions to maintain momentum and follow through on key decisions
Cambium's service also includes help to quickly manage the detailed planning of associated activities e.g. timing, personnel, skills, budget, deliverables and feasibility to ensure that you can get these deliverables in a timely cost-effective manner.
.

  Industrial Engagement: What our clients say: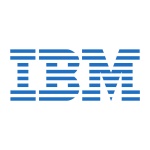 IBM Research is at the heart of developing solutions for the world's global environmental, societal and business challenges. In collaboration with our customers and partners our data centric systems and high performance computing capabilities are key components of delivering these world class solutions. Cambium has made a very valuable contribution to IBM and their high performance computing research partner the Hartree Centre. The have helped create more effective ways of working between the collaborating teams and accelerated the way we engage and address the priority business challenges of our industrial partners.
Dr Dave Watson, CBE, FREng, CEng, FIET, Director, IBM Research, UK
Get this case study on how INCEPT™
ensures leading research meets UK industrial needs
To discuss how INCEPT™ can help to accelerate the translation and impact of your organisation's research,
get in touch at info@cambiumllp.com or call us on: (0) 8456 383 280 .