Scaling Smarter Innovation adoption and creating innovative supply chains through new partnerships and collaborations
Effective partnerships built in the right way help innovators to leverage the use of finite internal resources to expand market coverage and to capture new revenue streams. Our services helps our clients to build on early success with their innovation by expanding their reach into new business markets and geographies to deliver incremental sales growth.
Our experience means that we know that effective partnerships are built on more than just commercial logic. We understand the critical role that trust plays in this process and how to build it quickly and with impact. We never forget that effective partnerships are built around people and our approach is designed to foster co-operation and trust between all parties. This experience in building successful partnerships is further enhanced by our deep understanding of participants in Smarter Innovation markets.
Our services to accelerate the development of effective innovation partnerships are relevant to:
Solution providers with finite human resources seeking to scale up market coverage, sales channels and revenue growth
Organisations looking to establish new supply chains in emerging markets for Smarter Innovation associated with global challenges such as those described by the UN Sustainable Development Goals (SDGs)
Large businesses seeking to create or renovate their supply chains to access new solutions that will make a tangible improvement to their competitive position
Our proven collaboration services help:
Identify and recruit effective partners
Identify and agree the clear strategic goals that underpin your collaboration
Manage ongoing partnerships to deliver strong growth
Bring insight and new ways of working to existing partnerships
To find out more about how we can help your organisation scale its business growth through partnerships, get in touch for an exploratory discussion on (0) 8456 383 280 or email info@cambiumllp.com.

Alliances and Partnerships: What our customers say: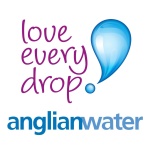 Anglian Water is the largest water company in England and Wales by area. For us accelerating effective innovation through effective collaborations is vital to the successful delivery on our strategic goals. To this end we worked with Cambium to improve the innovative potential of our supply chain via the Water Innovation Network (WIN). Cambium's experience helped in establishing WIN by accelerating the development of trust and creating best practices for effective engagement with our members. These sound foundations have enabled WIN to grow to over 750 member organisations of all sizes. WIN continues to provide a vital source on new solutions that equip both ourselves and the wider water industry with innovations that enable a more sustainable future.
Steve Kaye – Head of innovation at Anglian Water